EVENTS CALENDAR
Educational Seminars and Webinars
Telemedicine
July 11 @ 12:00 pm

-

1:00 pm
"A stitch in time saves nine" is an old saw that everyone knows because it is true! Let's apply this to MEDICAL WELLBEING"
Telehealth is good for employers and their benefit plan members. It offsets claims costs and reduces presenteeism. Success is simpler than you think. Join Larry to find out the keys to easy and effective implementation which can drive very high utilization which can save your company and your employees time, money and their health.
Password: TMD711
All seminars are eligible for HRCI, SHRM and CEBA credits unless otherwise noted.
Our Presenter:
Larry Lee
Plan Analysts/LifeLock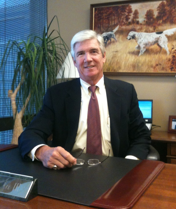 Larry founded Plan Analysts 35 years ago as a firm dedicated exclusively to designing and servicing employee benefit programs.
Larry built an organization that has provided meaningful results-based employee benefits consulting services to sizeable employer groups. Typically, these are multi-thousand lives, with a national footprint.
Larry is known for his genuine entrepreneurial interest in the benefits field. He has the knack to foresee challenges which allows him to develop and implement creative solutions.
Related Events